A Guide to Pre-Approval and Loan Shopping
Buying a home is an exciting step in life, but it can also be intimidating. There are many factors to consider when purchasing a home- the type of loan you can qualify for, the interest rate on your loan, and potential costs associated with ownership. One of the most important first steps when buying a home is getting pre-approved for a loan from multiple lenders. This will help provide insight into what you can realistically afford and give you a better understanding of different types of loans available to you. Let's take a closer look at why pre-approval is key and what other steps should be taken during this process.

Work with a Real Estate Agent
Working with a real estate agent is highly recommended when purchasing a home, as they are knowledgeable about current market trends and have access to listings not available to the general public. Your agent will be able to walk you through any paperwork related to the purchase as well as assist in negotiations with the seller or their agent. Additionally, they may be able to point out potential risks or red flags that you may have overlooked while searching for homes on your own.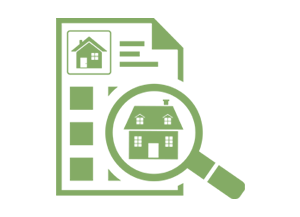 Be Aware of All Costs Associated With Ownership
It's essential to be aware of all costs associated with buying and owning a home- including the down payment, closing costs and any repairs and improvements that may need to be made post purchase. Talk with your lender about estimated monthly payments so that you know exactly how much your mortgage will cost before signing on the dotted line. Be sure to factor in additional expenses such as taxes, insurance premiums, homeowner association fees (if applicable) and utilities when creating your budget for homeownership.  

Do Your Research Before Signing Anything 
Before signing the final paperwork, take some time to research the neighborhood for any potential risks or red flags, such as excessive noise levels or crime rates. You don't want any surprises after moving into your new home! Additionally, make sure you are familiar with the terms of your loan so that you know exactly what kind of commitment you're making before agreeing to move forward with the purchase.
Getting pre-approved for a loan from multiple lenders can provide invaluable insight into what kind of investment makes sense for your budget as well as increase your chances of approval once it comes time to submit an offer on a property. Working with an experienced real estate agent can help ensure that all bases are covered during this process and make sure that nothing is overlooked before signing any documents related to ownership. Being informed about all costs associated with buying and owning a home is essential so that there aren't any unwelcome surprises down the road! Taking these steps prior to committing yourself financially can make all the difference in making sure that homeownership fits into both your short term goals and long term plans!